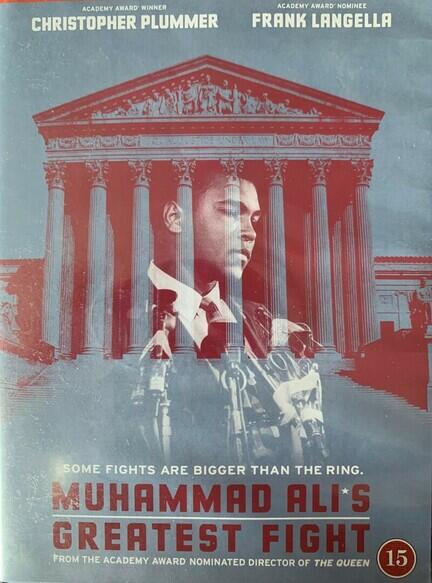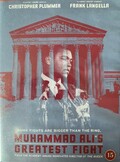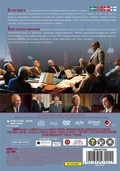 MUHAMMAD ALI'S GREATEST FIGHT - DVD
10,00 kr.
From director Stephen Frears (The Queen, High Fidelity, HBO's the Deal) and writer Shawn Slovo (Catch a Fire) comes a behind-the-scenes look at Muhammad Ali's historic Supreme Court battle for Conscientious Objector status to the Vietnam War, and a portrait of the changing tides of this country during that turbulent time. Guided by his principles, Ali refused induction into the Army, enduring a protracted legal battle that saw him convicted of draft evasion, stripped of his boxing title, and banned from the sport. Meanwhile, as anti-war sentiment grows across America, Chief Justice Warren Burger (FRANK LANGELLA) ushers in the dawn of a new conservative era on the Court. At the start of the 1970-71 term, his conservative compatriot, Justice John Harlan II (CHRISTOPHER PLUMMER), interviews left-leaning, anti-war Kevin Kennedy (BENJAMIN WALKER) to serve as his clerk. But for Harlan, a rigorous and fair-minded jurist, politics and personal opinion have no place in the law, and he hires Kennedy for his substantial intellect. When the Court hears Ali's case, the majority votes to deny Ali. Burger assigns Harlan to write the opinion, a task that Harlan passes along to Kennedy. Kennedy struggles with the decision, and in researching Ali's beliefs, Kennedy realizes that Ali does fulfill all the conditions for Conscientious Objector status. But when he presents his findings to Harlan, the Justice rejects his opinion. Unable to support what he feels is an unjust decision, Kennedy writes it as he is told but agonizes over his resignation letter. Harlan, recently diagnosed with cancer and facing the end of his career, is convinced to read the Black Muslims' leader Elijah Muhammad's book Message to the Blackman in America and subsequently reconsiders his passionate young clerk's recommendation. The usually stoic and careful Harlan flips his vote, creating a 4-4 tie. Knowing a tie vote will still result in Ali going to jail, Harlan lobbies the other Justices to find the decisive fifth vote. After Harlan's friend, Justice Potter Stewart, helps form a narrower opinion, the Justices, Warren Burger included, change their votes in order to overturn Ali's conviction. Ali goes on to win the World Champion title for the second time.Muhammad Ali's Greatest Fight (DVD)
NB: Filmene er oprettet som brugte, men er tjekket og 100 % ok...


Spilletid 92 Min
Sprog Engelsk
Undertekster Dansk, Svensk, Norsk, Finsk